WHAT'S NEW AT ROLA-CHEM?
The NEW Generation II Digital
pH/Dual ORP/FAC (ppm) Controller
Rola-Chem introduces the new 555XXP controller. This breakthrough system automates and monitors dosing of liquid chemicals to any water feature. It calculates and displays Dual ORP and FAC in ppm, conforming to CA prop 22.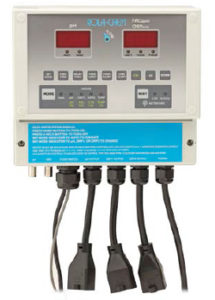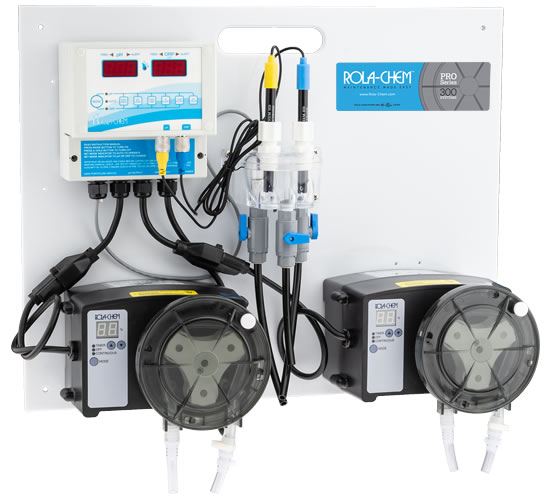 New Ready-to-Mount Systems
Fully integrated systems that require just a power source, a chemical tank and the space to hang the polypropylene panel with pre-mounted components.
ROLA-CHEM IS MAINTENANCE MADE EASY
Our goal is to make maintenance easier for pool and spa service professionals. We are your trusted source for reliable equipment that will save you time and money and allow your customers to spend more time enjoying their investment.
Pool Professionals Tell Us That Maintenance is Made Easier…
When system equipment is intuitive and works
When system components needed can be sourced from one company, ordered with a single part number and trained professionals are available to help
When complete systems can be easily installed and set up right from the box
When set up can be achieved without manuals
When little technical expertise is needed
When troubleshooting and support videos are hosted on YouTube
When all you need is the electrical, tanks, and space to hang a fully integrated, Ready-to-Mount System—no complicated instructions
When your customer can spend 60% less time monitoring and managing pool and spa water quality than with other methods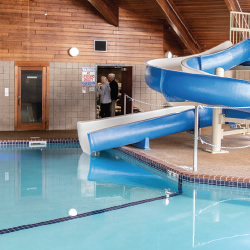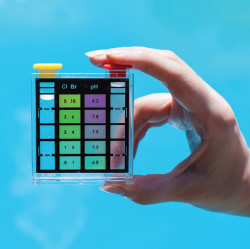 A LEGACY OF INNOVATION
For over fifty years Rola-Chem has relied on the expertise and best practices of certified pool service professionals to achieve the perfect pool. From large pool service companies to small owner operator businesses, the Rola-Chem brand has remained true to its roots and remains focused solely on pool water quality systems in both commercial and residential installations. At the core of our success is the reliable Rola-Chem peristaltic pump. While the basic function of our pump/controller systems remains the same (programmed chemical dosing and monitoring), our products have evolved as technology has advanced. Our ability to provide consistent improvements to our systems would not be possible without feedback from you, the Pool Service Pro.