Paradise Spa Vac™
A SIMPLE, INEXPENSIVE SOLUTION FOR CLEANING YOUR SPA OR POOL
The Paradise Spa Vac Features:
Self-contained spa vacuum for water depths from 24" to 7'
No pumping
No batteries
No water hook-up
Aluminum telescopic pole extends to over 7 feet
Picks up rocks, pennies, marbles, beach sand, etc.
HOW IT WORKS
STEP 1:
Place your thumb over the end cap hole, put the Paradise Spa Vac into your spa or pool (debris chamber must be fully submerged in water)…
STEP 2:
…release your thumb from the end cap…
STEP 3:
…and watch the sand, pennies, and even small pebbles easily enter the clear polycarbonate chamber.
STEP 4:
When you are finished cleaning, remove the lower cup assembly and empty the contents. Rinse out filter area. It's that easy!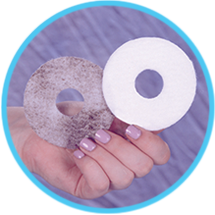 The Paradise's Spa Vac Filter System traps 99.9% of all debris!
PARADISE SPA VAC™ – SHIPPING SPECIFICATIONS
| | | | | | | | |
| --- | --- | --- | --- | --- | --- | --- | --- |
| UPC CODE | PART NO. | PRODUCT DESCRIPTION | CASE PACK | ACTUAL WEIGHT | SHIPPING CTN. DIMENSIONS | CARTON CUBE | PALLET COUNT |
| 7-57706 12400-3 | NPSV6 | 6-pc. single boxes | 6 | 19# | 13″ x 11″ x 59″ | 3.69 | 15 |
| 7-57706 12400-3 | NPOP6 | 6-pk. display | 1 | 18# | 10″ x 14″ x 59″ | 7.55 | 8 |
| 7-57706 12400-3 | NPOP12 | 12-pk. display | 1 | 29# | 18″ x 13″ x 59″ | 7.55 | 8 |
| 7-57706 12400-3 | NPSVBP6 | 6-pc. Knock Down Blister Pack | 6 | 19# | 15-1/2″ x 7-1/8″ x 42-1/2″ | 2.02 | 15 |
PARADISE SPA VAC™ – SHIPPING SPECIFICATIONS